The Piano Puzzler turns 10: A note from Bruce
Composer Bruce Adolphe joins PT host Fred Child on the air every week with a Piano Puzzler. Bruce re-writes a familiar tune in the style of a classical composer. Fred gets one of our listeners on the phone and together they to try to guess the tune, and the composer Bruce is imitating. The Piano Puzzler turns 10 years old this month.
Check out to our top Piano Puzzler picks from year's past.
Also, read Fred's reflection on the last 10 years of the Puzzler.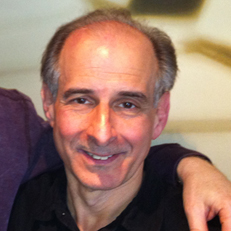 A note from Bruce




Dear Puzzler Fans,

It is hard for me to believe that it has been 10 years of Piano Puzzlers! I would never have guessed back in 2002 that I would ever write more than just a handful of the puzzlers, but there are now about 400 of them, with more to come. Sometimes I feel as though it will be impossible for me to come up with new ones when I have so many other musical projects piling up on my desk and on my hard drive. But I somehow do manage to write more puzzlers, and I find that they bring me great pleasure.

Sometimes, the best way for me to get started writing a new puzzler is to physically surround myself with sheet music, both songs and piano literature, and flip through the pages rapidly without knowing exactly what I am looking for. Then in hits me, like when you spot an old friend on the street, someone you did not expect to see, and then you realize it is not actually that person -- but the similarities are amazing. So it is with a phrase or harmonic progression by Beethoven that suddenly reminds me of a phrase in a Cole Porter song. Sometimes, I get going by setting the same tune four different ways. That makes me feel like I am working on a suite or set of variations rather than writing four unrelated pieces, and it also allows me to explore the harmonic, rhythmic, and intervallic implications of a phrase from various angles. Another inspiration for me to write new puzzlers is that I get to hang out with Fred Child.

Fred Child has become the world's greatest piano puzzler expert. I can tell you that he gets all of them rather quickly and I can see the "aha!" moments light up his face in the studio, an aspect of the show our listeners don't get to enjoy. When I fly to St. Paul to record the puzzlers, I always look forward to Fred's company both on and off the air. When a contestant is puzzled or hesitant, Fred's hints reveal the depth of his knowledge on musical subjects and also his playfulness and charm. It has been a great pleasure working with Fred for 10 years. And he looks exactly the same on radio today as he did when I first met him.

Happy Puzzling,

Bruce